In the background of Covid-19 pandemic, while the disease continues on a worrying trend elsewhere in world, Vietnam is an unlikely outlier and become the best destination for tourists.
Vietnam is a perfect combination of natural highlights and cultural diversity. The incredible sceneries here attract many tourists every year. If you are about to visit this beautiful country, here are the Best places to visit in Vietnam.
1. Sapa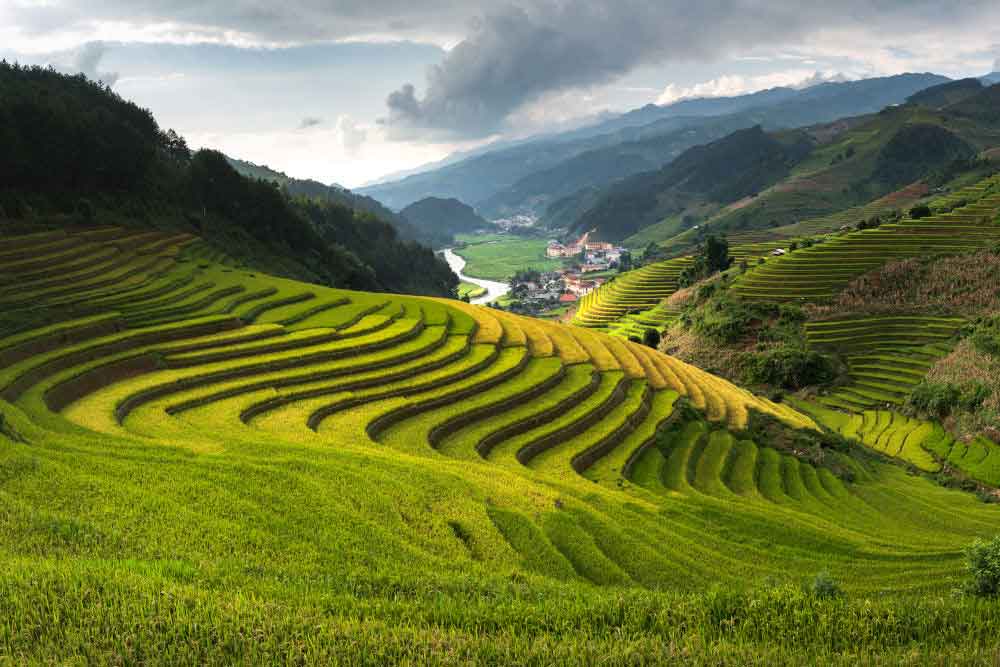 Sapa is a beautiful place which locates in the northwest of Vietnam. Coming to Sapa, you will be greatly impressed by the incredible scenery of this mountainous region. If you go with your lover, you should marvel at the romantic Love Waterfall. It is a place which witnessed the forbidden love between a fairy and a boy who often played the flute near the waterfall. The Silver Falls is also a breathtaking waterfall that you should visit.
Besides, when going to Sapa, you also have a chance to experience the ethnic culture and unique local cuisine. If you are in Sapa on Saturday, don't forget to take part in Sapa Love Market. It is worth to spend your time in this special market.
2. Dalat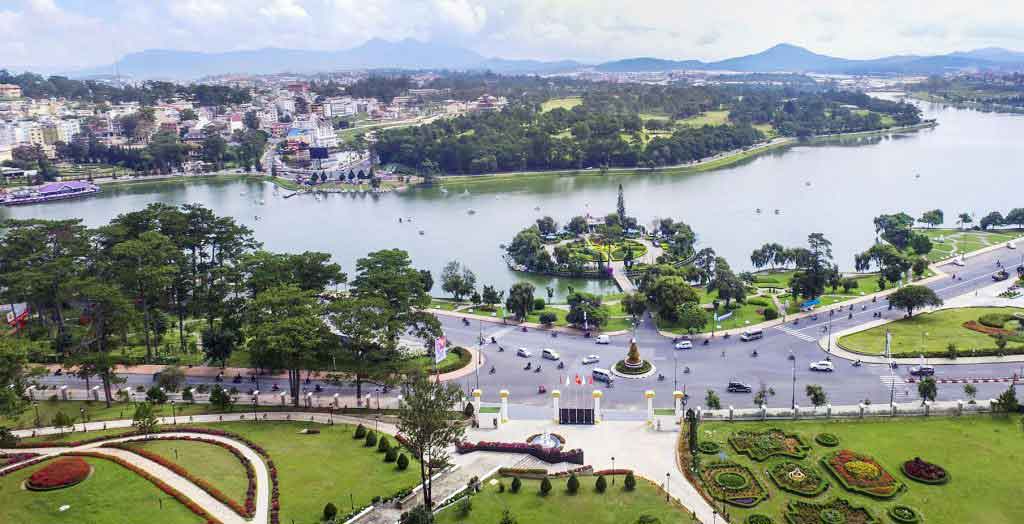 Dalat Vietnam is probably a name that is not unfamiliar to travelers looking for a place to come to Vietnam. Located on Lam Vien plateau in Lam Dong province, Dalat is 1,500 meters above sea level, so it always has a cool climate all year round. Also, due to abundant natural resources, it attracts millions of tourists each year. If you're inclined to come here, continue scrolling down to learn more about what to do in this flower city.
Things you must do when you come to Dalat
3. Ho Chi Minh city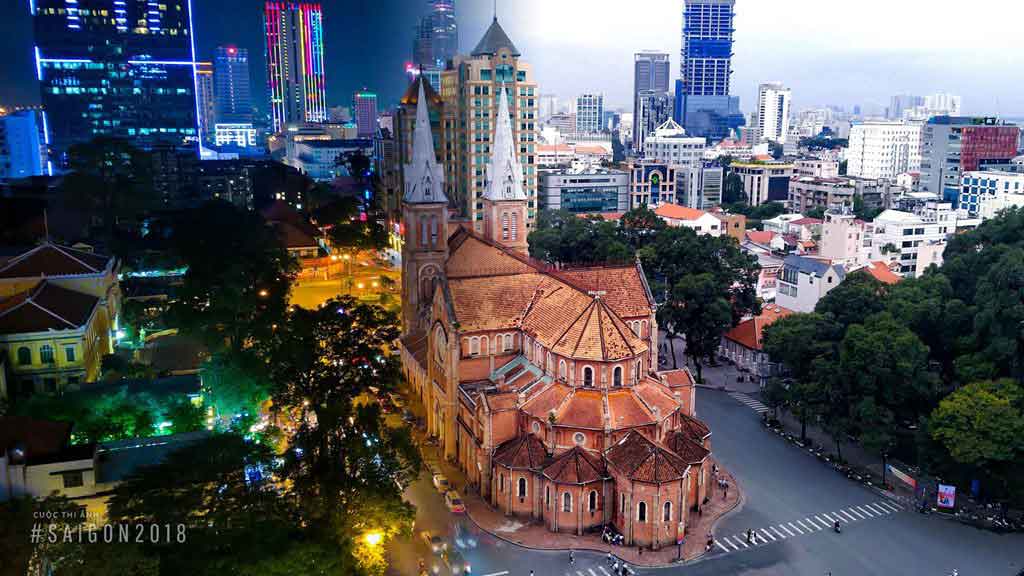 Ho Chi Minh City (HCMC), commonly known as Saigon, is the largest city in Vietnam, having eight million inhabitants, and is the nation's economic hub, accounting for 20% of national GDP. The city also attracts many tourists, especially to its French District, museums and its numerous cinemas. There are many beautiful places to visit in Ho Chi Minh city: Ben Thanh Market, Cu Chi Tunnels, Saigon Opera House and A O Show Saigon, Artinus 3D Museum, Cao Dai Temple, Cholon – Saigon's Chinatown, Can Gio, Emperor Jade Pagoda, Mariamman Hindu Temple, Binh Quoi Village, Saigon Central Mosque…
4. Mekong Delta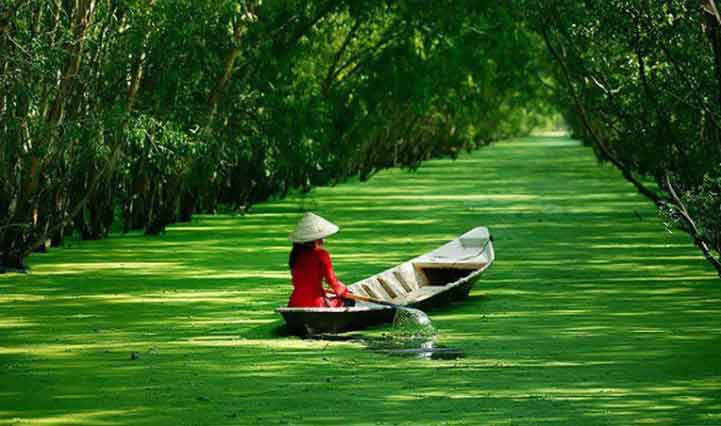 Mekong delta is considered a giant rice bowl of Vietnam. When you arrive here, you will find endless rice fields, delicious fruit gardens, and rivers full of fish. It can be said that this is a paradise for those who love the natural and peaceful natural landscape.You will have a opportunity to discover the vast maze of rivers and rice paddies found in the Mekong Delta on the culture-centric tours with visits to a Cao Dai temple, a Buddhist pagoda, colorful floating markets and so much more. Bursting with charming local color and scenic views, our Mekong Delta tours provide close-up looks at small-village life along the river, particularly during your time spent at a local family's homestead. Travel by modern speedboat and discover the delectable homemade specialties of the Mekong Delta, including fiery Mekong whiskey and fried Elephant Ear Fish.
5. Hanoi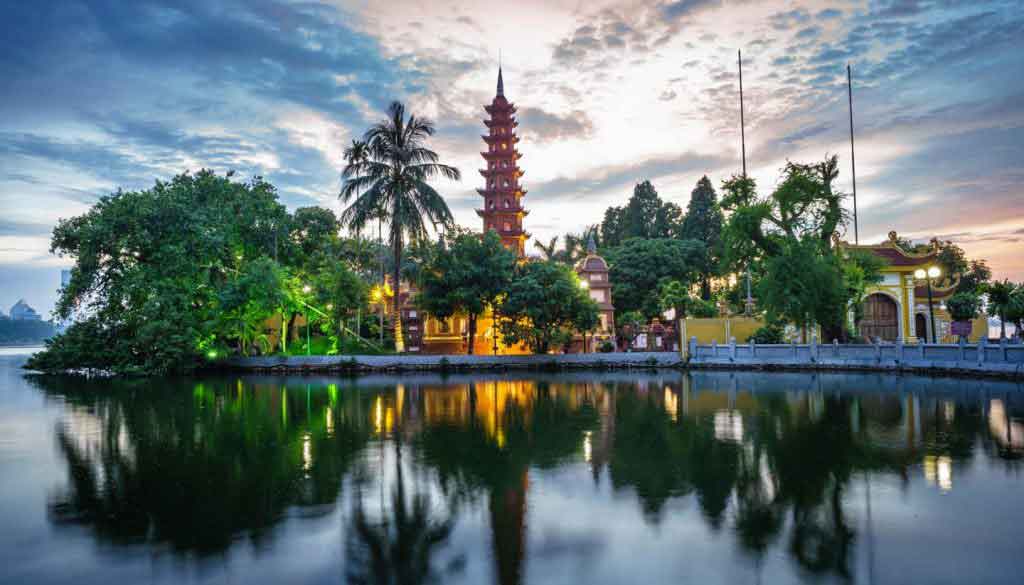 Of course, when going on a Vietnam tour, Hanoi is a destination that you should never forget. Hanoi is the most bustling city in Vietnam which attracts many tourists every year. Hanoi has 4 clear seasons: spring, summer, autumn and winter. These 4 seasons with their weather conditions make tourists want to visit Hanoi in different times of a year. Hanoi is beautiful in different ways in each season. But the best time to visit Hanoi may be in the autumn when you can enjoy the fresh atmosphere and admire leaves falling in the street.
Standing near many modern buildings of Hanoi, Hanoi Old Quarter is a destination you really should not miss. You can witness many old houses from the 19th century. It is a peaceful destination with simple and friendly people.
Another reason why Hanoi must be in your list of destination is its diverse cuisine. Hanoi places at the top of the cities having the most impressive culinary cultures in the world by the Telegraph of the UK. Hanoi has many tasty but inexpensive dishes that will make your mouth water, such as barbecued pork with rice vermicelli, crab spring rolls, grilled fish with dill and turmeric, steamed rice rolls, Vietnam noodle soup, sweet soup,…
And there is a drink that is on-trend these days, after the DPRK-USA Hanoi Summit Vietnam. It is egg coffee, a drink that the Vietnam Government offered to international journalists at the summit.
6. Hoi An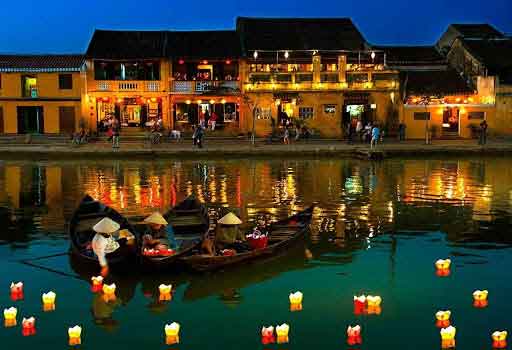 Hoi An is a peaceful and beautiful destination. Source: Pioneer Travel
Hoi An is one of the most peaceful places in Vietnam. If you are considering where to go in Vietnam, Hoi An must be on your list. In Hoi An, you can explore the old town and there are several ancient houses which let tourists live in. With an amount of money, you can live in a beautiful house and experience the way people here used to live.
You also can take part in cooking classes in Hoi An and try to cook Vietnamese best foods and visit the incredible night market in Nguyen Hoang street. And as you come to Hoi An, try the best dishes here, including banh mi (Banh Mi Phuong is highly recommended), Vietnamese vermicelli, Quang noodle, Vietnamese pancake,…
Vietnam has many astonishing destinations and it would be great that you can visit all of them. However, if your time is limited, Sapa, Hoi An and Hanoi are the best ones that you should not forget.
7. Phu Quoc Island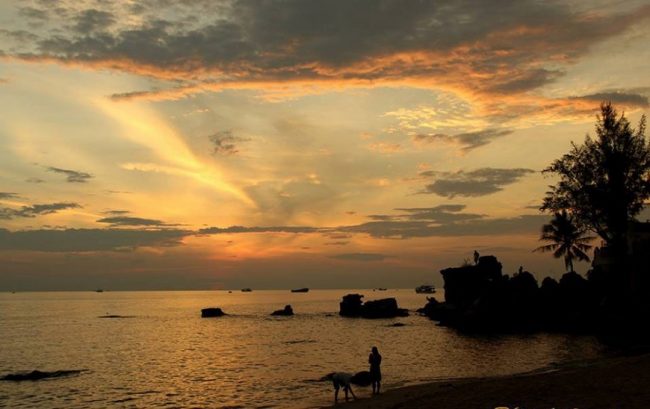 Tourist spots on Phu Quoc are divided into 4 main zones: Central area (Duong Dong town), South Island, North Island and East Island. Depending on your schedule, you should spend at least two days if you want to discover all the attractions on the island.
Summer is often the peak time in Phu Quoc thanks to the high demand of tourists. From April to October is the rainy season, sometimes there are storms but Phu Quoc Island is still crowded with tourists because it is summer holiday. The most ideal time to travel to Phu Quoc is around October to April next year, at this time the customers are still not crowded and the weather is still beautiful, the price is not too high as the rush season.
Find more information about the Phu Quoc Island: Phu Quoc Island