Vietnam has attracted many tourists from all over the world, not only because of its own culture, but also the cuisine. Vietnamese food mixes a range of flavors and tastes, therefore, it has become one of the most famous cuisines in the world.
Vietnamese eating and cooking style
Vietnam has "family eating style", means sharing dishes, just like other Asian countries. There is a food set in the middle of the table, each gets a bowl with rice, then shares the food with everyone else. Vietnamese food is usually healthy. A typical Vietnamese meal includes rice, meat or seafood dish, a vegetable dish and soup.
Fish sauce is very popular sauce, it is used for dipping and cooking. Other common ingredients include black pepper, hot chili, lemon grass, tamarind, etc… Methods of cooking vary from boiling to frying or grilling. To enjoy the food, you need to learn how to use chopsticks.
Famous Vietnamese dishes that you must try
There are many dishes that you have to try when you come to Vietnam:
Pho – Vietnamese beef noodle soup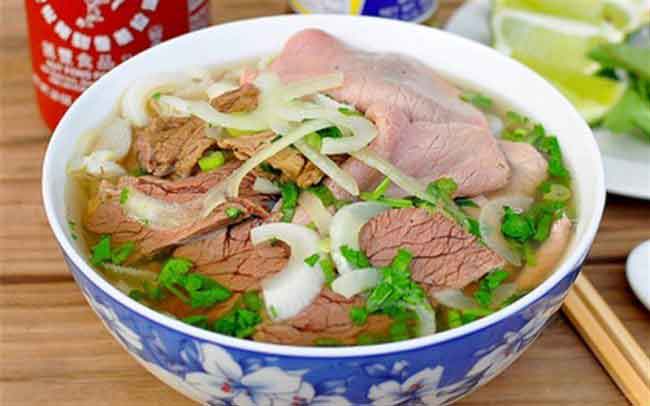 Pho is famous worldwide and is the pride of Vietnam cuisine. Pho comprises rice noodles in a flavorful soup with meat and various greens. A basic bowl contains delicious broth and meat slices, can be beef or chicken and spring onions. You can easily find Pho in a local restaurant or roadside stall. Pho is typically eaten for breakfast, the price is between VND 30,000 and VND 40,000.
Bun Cha – Kebab rice noodle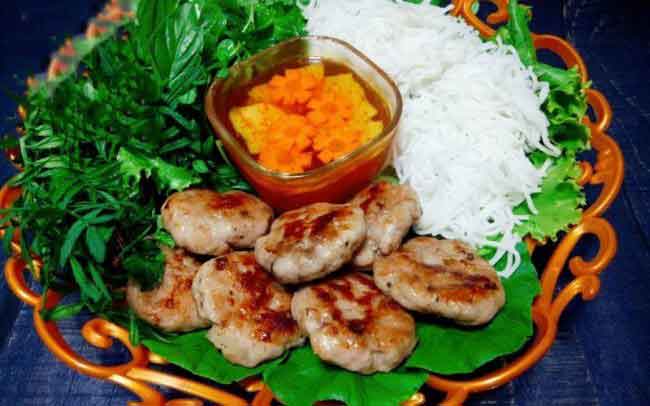 Bun cha is one of the most popular dishes in Northern Vietnam. People choose to eat bun cha for lunch. This dish is served with rice noodle and grilled chopped meat, dipped in stunning sauce. If you are in Hanoi, you should definitely visit the restaurant where President Obama chose in his first day in Vietnam.
Banh Mi – Vietnamese sandwich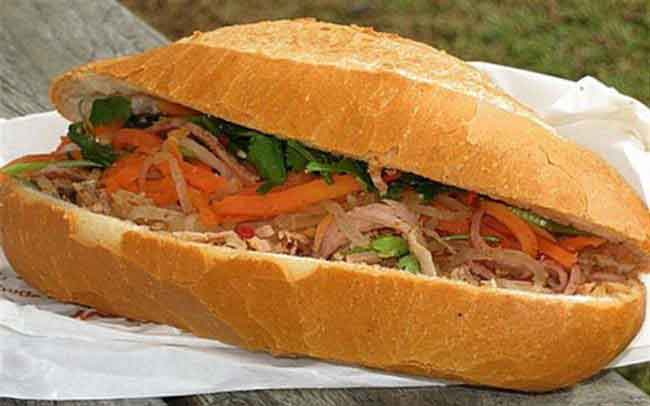 Banh mi is a great option when you just want a quick but healthy meal. The price is between VND 10,000 and VND 20,000. Banh mi includes a toasted baguette sandwich, pickled vegetables, pate, BBQ meat, fried egg, butter, chili sauce, cilantro. It's cheap and easy to find anywhere in Vietnam.
Banh Xeo – Crispy Pancake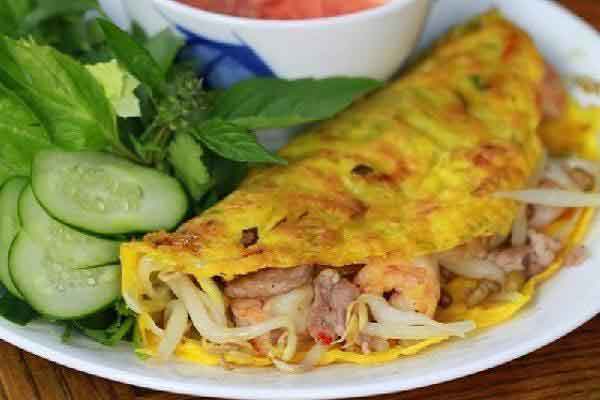 Banh Xeo is similar to a crepe or pancake, it is made of rice flour, coconut milk and turmeric. You can fill it with noodles, pork slices, shrimps, sliced onions, beansprouts, and mushrooms. A platter of banh xeo costs about VND 20,000 to VND 30,000. You should eat banh xeo like a local by wrapping your banh xeo in mustard leaf, lettuce leaves or rice papers before dipping in fermented peanut sauce.
Nem Cuon – Vietnamese Fresh Spring Rolls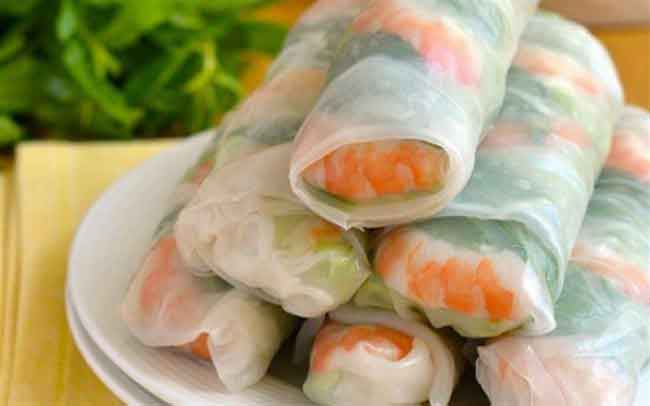 Nem cuon consists of thin vermicelli noodles, pork slices, shrimp, basil and lettuce. All are tightly wrapped in rice paper. To enjoy Nem cuon, you dip it into a hoisin-based dipping sauce topped with crushed peanuts. This popular snack or appetiser is also very healthy.
Com Tam – Broken Rice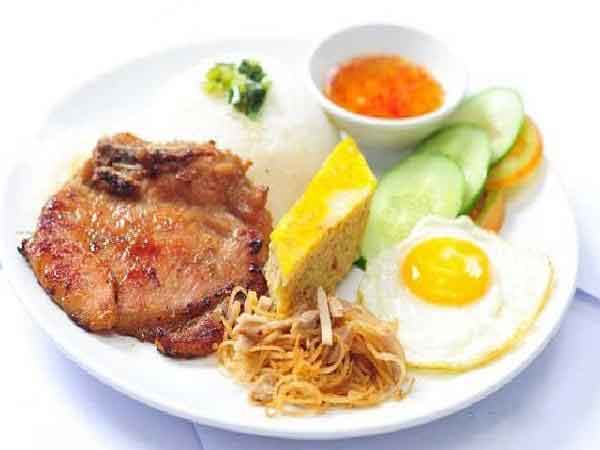 Com tam is traditionally served with fried egg, diced green onions, and a variety of meats, like pork, ribs or chicken. This dish can be enjoyed any time of the day with the price of about VND 40,000. Com tam is also served with pickled vegetables, cucumber slices, and fish sauce for dipping.
There are still many delicious dishes that you should try when you come to Vietnam. The food is one of the things that travelers can't forget about Vietnam.
Ha Nhi