Hai Van pass has always been the pride of the Vietnamese people. If you have a chance to visit the Central Region, you really should not miss this beautiful destination. In the article, we will help you to know more about Hai Van pass.
A beautiful pass
Hai Van pass is on the border of Danang city and Hue province, two famous destinations in Vietnam. It is also near Bach Ma National Park. If you are planning to visit these destinations, Hai Van pass is the one that you should not miss.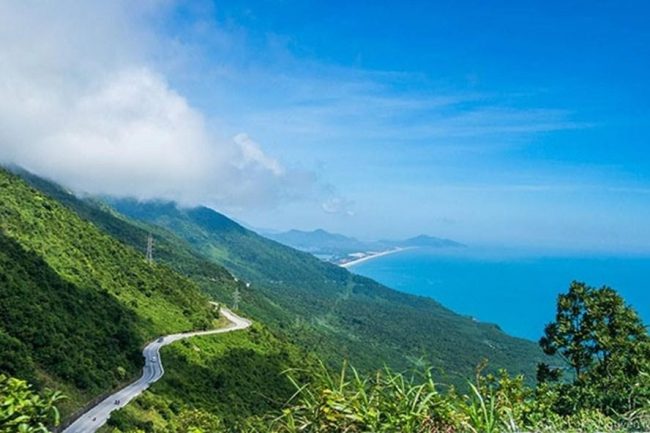 Not only is the most beautiful, but Hai Van pass is also the highest pass on Vietnam as it is at 500 metres above the sea. Hai Van pass is just about 20 kilometres of the road but the slight bends, the hairpin turns and the breathtaking views are the things you surely want to enjoy. From this attractive pass, you can enjoy deserted sandy beaches, forests. And at night, you can see the twinkling colours of the far-off cities.
Hai Van pass was perceived as one of the best coastal roads in the world by Top Gear – a famous United Kingdom program in 2008. It is also called a ribbon of perfection and is the connection between the north and the south. The reason is that Hai Van pass represents the distinct between 2 sides of Vietnam. And as many people say, it is the point at which these two regions meet. The north is colder, whereas the south is warmer. If you ride the Hai Van Pass, you can feel the differences more clearly.
If you want to ride the Hai Van pass
If you want to experience this beautiful coastal road, there are several ways available.
Hire a motorbike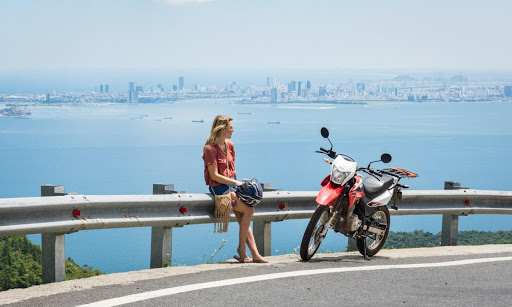 You are a good motorbike rider and you want to enjoy Hai Van pass yourself. Then you should hire a motorbike to explore this amazing destination. Feeling the wind in your hair while admiring the splendid view will be a long-lasting experience. In addition, you can stop wherever you want. Hiring a motorbike to explore the pass is most suitable for the one who wants to relish complete freedom.
Go on a jeep tour
People who are not confident in their riding ability should go on a jeep tour. It will be much safer and you still can enjoy the beauty of this destination. If you have a group of friends or family, a jeep tour is the best choice. You do not need to worry about safety, besides the fact that it is cheaper than a motorbike tour.
You still can feel the fresh air in your face and your hair. If you just want to sit back, relax and enjoy the spectacular view, a Hai Van pass jeep tour is the best choice.
Go on a motorbike tour
Exploring Hai Van pass with a local adventure company is a good ideal. When taking this option, you will be on a motorbike to see the sights while your luggage is being carried in a jeep safely. You also can ask the driver to stop wherever you want.
If you have a chance to travel across Vietnam, Hai Van pass really should be on your plan. Just spend your time exploring this wonderful coastal road, you will definitely love it.