Ha Giang is a province in Northern Vietnam which is well-known for stunning mountains, deep valleys and rivers that support the farmlands throughout the region. Many travelers have recommended that the best way to explore the brilliant mountainous landscape of the Ha Giang loop is with your own motorbike.
All about Ha Giang province and the Ha Giang loop
Ha Giang is Vietnam's northernmost province, on the Chinese border. The Ha Giang loop is a very popular and breathtaking motorbike trip in Ha Giang province. In recent years, the road conditions have improved, making it easier to access this remote area of the country. With beautiful mountainous landscapes and roaring rivers, it's ideal territory for a motorbike road trip. Although Ha Giang is still a fairly remote area, you can still easily find food, accommodation and ATMs here.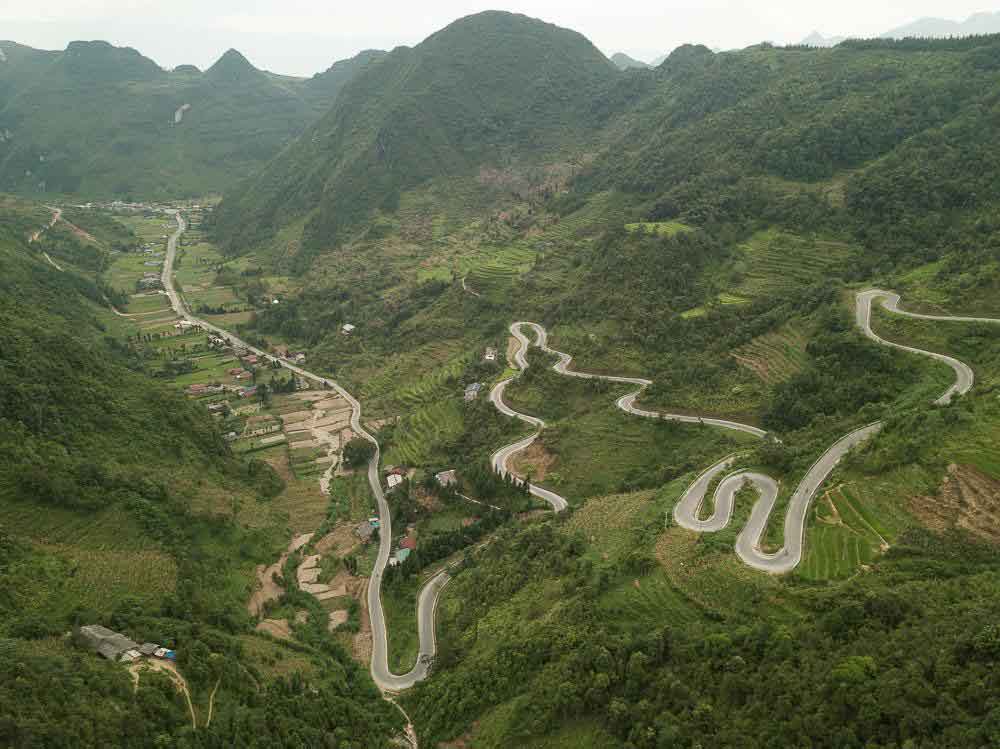 It is general wisdom that completing the full loop takes about 3 days, and that you should do it now, because after the necessary infrastructure is completed, but mass tourism will arrive and destroy it (just look at Sapa, which has suffered terribly from the over-development of tourism). If you don't have a motorbike, don't worry, it's easy to rent a bike anywhere in Vietnam. So get your bike and start a journey!
Day 1: Ha Giang to Tam Son
The first part of the ride takes you from the small city of Ha Giang into the countryside along a fancy river winding towards the mountains, covered with lush jungle. While it is amazing throughout the countryside, the higher up you get, the better view you get to see. The highlight of this first day is Heaven's Gate Pass and the Dong Van Karst Plateau, a UNESCO Global Geopark.
Driving down from Heaven's Gate Pass, you'll arrive in Tam Son – a town surrounded by forested hills. Then continue on the QL4C, follow the beautiful Mien River, and you'll get to Yen Minh, where you can settle in at a hostel or homestay for the evening.
Day 2: Tam Son to Dong Van
Make sure you have a big breakfast before you take the QL4C northeast to Dong Van. You will quickly see a breathtaking landscape of eroded limestone karsts with incredible views at every turn. One of the great places to stop is Doc Chin Khoanh (Nine Turn Pass), the sets of curved roads descending into the valley below. You can also stop in Sa Phin for food and fuel.
Ride for another three hours, and you will get to the Lung Cu Flag Tower. The view over the border into China is worth the effort. You also should visit a local market and see the colourful ethnic minorities going about their business.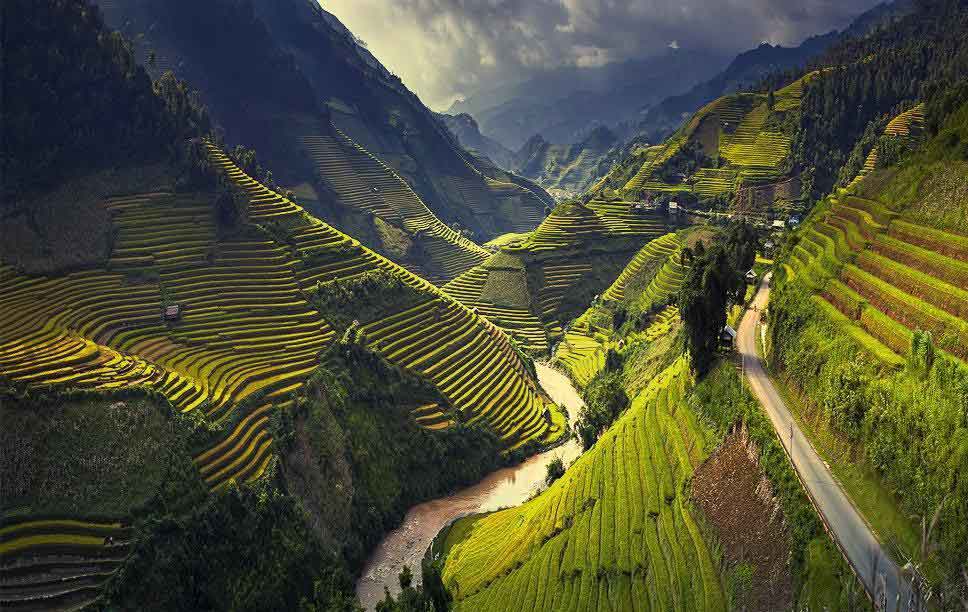 Day 3: Dong Van to Ha Giang (through the Ma Pi Leng Pass)
From Dong Van to Ma Pi Leng Pass, the valley floor drops far below as you wind your way through massive peaks and canyons. It is considered to be the most mind-blowing stretch of road all over Vietnam. The problem for you is to find the stops as every turn is full of fascinating views.
For a fun small detour, take a left off of QL4C at the bottom of Ma Pi Leng Pass onto side road 193A. This ride will offer you a closer look at the Nho Que River. You'll finish the day in Bao Lam, a small hamlet with friendly locals. Spend a few hours relaxing here and get ready for the drive back to Ha Giang in the morning.
If you feel like 3 days are not enough to explore side roads, small villages and embrace the local culture of Ha Giang loop, you can always spend more days as it is a very stunning loop in Vietnam.