Dalat Vietnam is probably a name that is not unfamiliar to travelers looking for a place to come to Vietnam. Located on Lam Vien plateau in Lam Dong province, Dalat is 1,500 meters above sea level, so it always has a cool climate all year round. Also, due to abundant natural resources, it attracts millions of tourists each year. If you're inclined to come here, continue scrolling down to learn more about what to do in this flower city.
Visit the most famous landmarks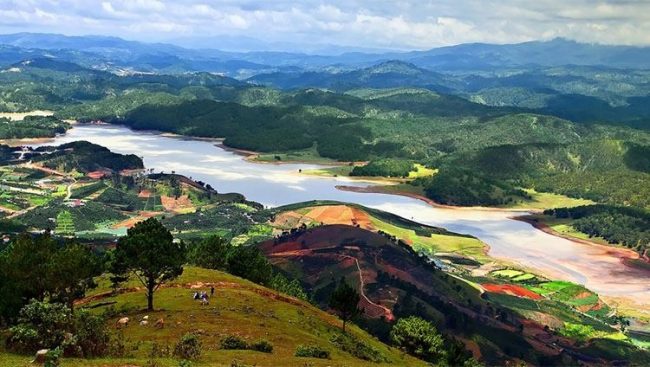 One of the reasons visitors choose Dalat as a tourist destination on the holidays is because the scenic places here belong to the top of the most beautiful places in Vietnam. Taking advantage of the natural conditions, besides the harmonious climate, Dalat has many beautiful terrain forms, contributing to creating immortal landscapes such as Prenn waterfall, love valley, Mong Mo hill, and Than Tho lake.
Cycling around Xuan Huong lake
What do you think if you sit with your friends on a tandem bike and walk around the city watching beautiful monuments or visiting famous restaurants in Dalat? Tandem bike is a vehicle that attracts many tourists if they want to move flexibly around the city.
Pick up strawberry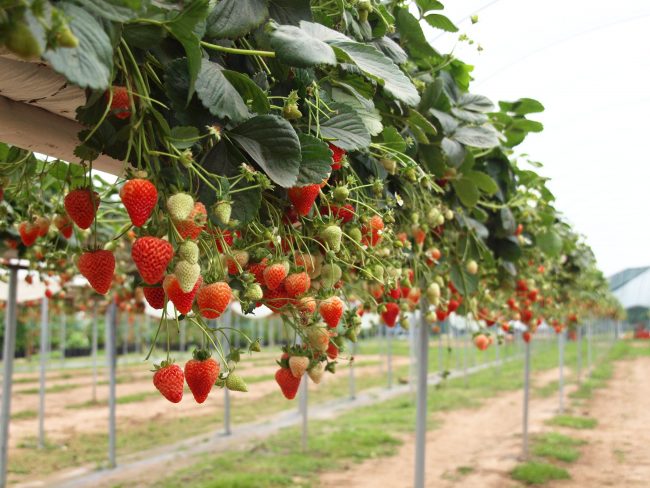 Pick up strawberry yourself at famous gardens are also activities that many tourists love when they come to Dalat. Visit the strawberry orchards in this flower city, not only can you take a picture of the whole scene here but also enjoy the fresh strawberries. Besides, you can directly pick strawberries and buy them as gifts for the people you love.
Excursions at the old train system
At the old Dalat station, there was a train trip that was always lined up by many tourists. From here, the old train route with a few wooden cars will take you on a 7km journey to Camp Mat. Dalat – Trai Mat railway since 1991 is called Dalat Plateau Rail Road. The train passed through the valleys with vegetable fields and greenhouses with long flower rows. Arriving at Trai Mat station, the train stops for 30 minutes for guests to walk around and return to Dalat station, where there is still an immovable ancient steam locomotive.
Enjoy coffee in the cloud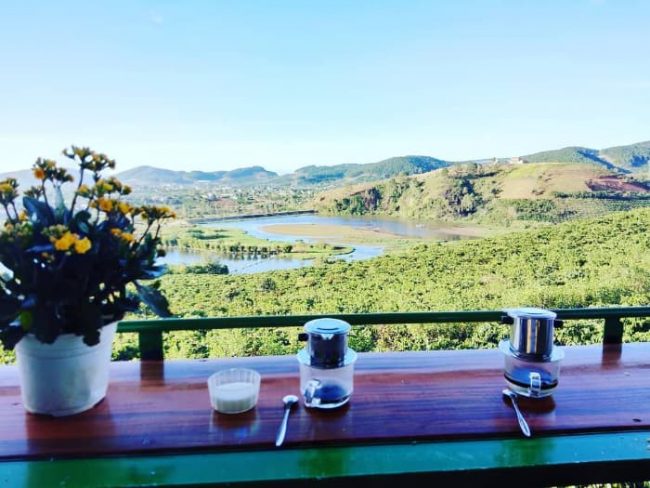 In the morning in Dalat, fog cover everywhere with cool air. Nothing interesting with a hot cup of coffee outside the balcony watching the space outside. Somewhere, the sound of birds on the branches and dew still remains on the soft branches of mimosa.
In Dalat, there are many charming cafes among gardens full of flowers. The highlight is the Song Vy Cafe, which specializes in opening the lyrical music of France. If you arrive in Dalat without sipping coffee, you will lose half of the poetic vibe of this fuzzy city.
The last thought
Amidst the peaceful and quiet space, Dalat is the embodiment of dreaming and poetic thanks to the cold night in plateau and early morning fog. Pine forest around the city will be an exciting place for you to discover its charm. I just want to say that choosing Dalat to visit is your right decision. Have a nice trip.