Located on Vo Van Tan Street, District 3, Ho Chi Minh City; War Remnants Museum is a vivid picture of Vietnam in the years of war against America. The artifacts, images here are considered as the evidences to denounce the aggressors' crimes. They also reflect the will to fight to regain the national independence of our people.
Historical witness of the nation
The War Remnants Museum displays materials, artifacts and images to emphasize the consequences of Vietnam war in the past. The museum opened just a few months after we gained peace. Today, the museum expands exhibit content with many topics throughout the history of Vietnam's struggle since the invasion of France – Japan. Main gallery on the ground is the theme: "the World in support of Vietnam resistance".
In War Remnants Museum, photo collection "Vietnam – War and Peace" carried out by Japanese photographer Ishikawa Bunyo impresses a lot of people when coming here. The collection of more than 250 images of war's influence on soldiers and civilians is considered as the most impressive display area.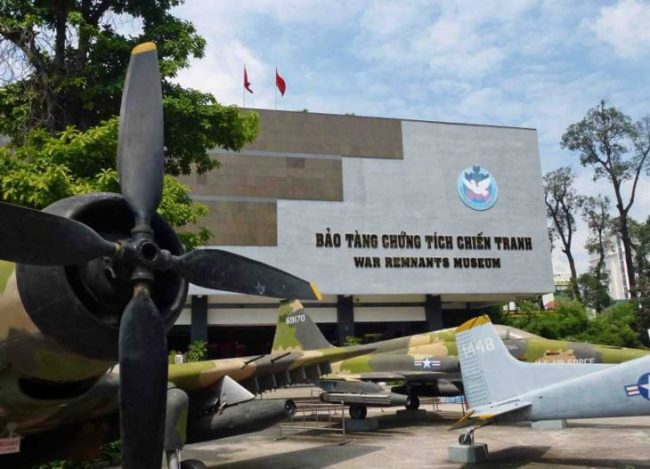 In addition, there are many exhibition areas which express the influences of Agent Orange on Vietnamese people. Those are pictures and artifacts that show the cruelty of war. Therefore, tourists should carefully consider when visiting the area having too painful content if going with small kids.
The garden has many exhibits that are more suitable for children such as tiger cages (solitary rooms) and US military weapons (tanks, airplanes, helicopters).
Currently, there have been more than 20,000 documents and artifacts stored in the museum. Every year, millions of visitors come here to visit, study about a historical period of the nation. From that, relive the spirit of the most powerful nation.
How to go to the War Remnants Museum
If you would like to visit the War Remnants Museum, you can choose among many vehicles such as buses, motorbikes, taxis, cars or high quality passenger cars.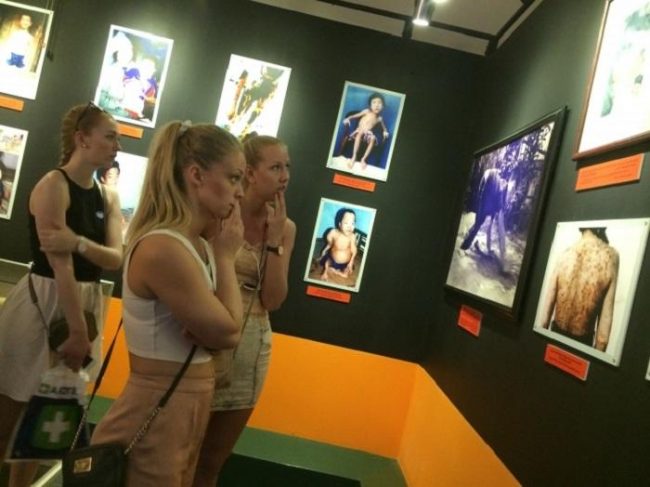 – By bus: if you start from Mien Dong Bus Station, choose route number 14. Choose route number 28 if you go from Ben Thanh Market.
– Motorbikes and cars: from Ben Thanh Market (District 1, Ho Chi Minh City), visitors go ahead toward Le Lai Street and turn right on Truong Dinh Street. Continue to move to Nguyen Thi Minh Khai Street and Le Quy Don Street. After that, turn left to the War Remnants Museum on Vo Van Tan Street, District 3.
War Remnants Museum is one of 10 typical destinations in the tourist program "Ho Chi Minh City – 100 interesting things". This is also the only museum in Vietnam to be included in the system of more than 60 Museum for Peace of the United Nations Educational, Scientific and Cultural Organization. The War Remnants Museum is the place to call for world peace, is the pride of Vietnamese people.