Hanoi weather represents the typical tropical climate of northern Vietnam. It has two main seasons, dry season from October to April and wet season from May to September. However, you can still experience all four seasons in Hanoi including Spring, Summer, Fall and Winter.
Spring-blossom season in Hanoi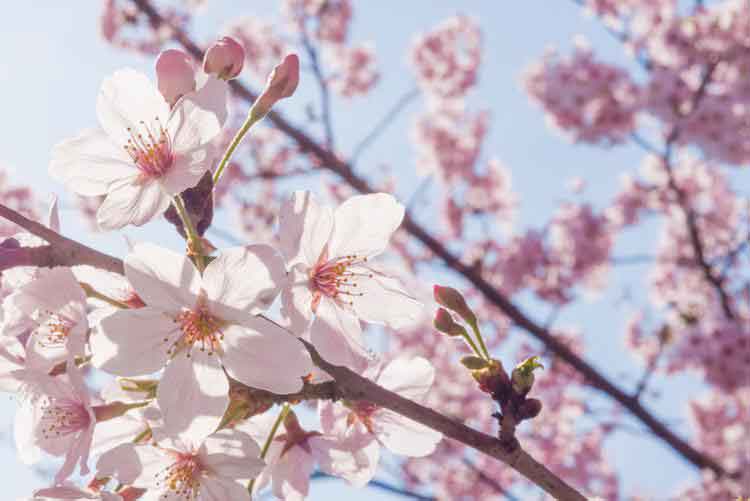 Spring is from February to April, the weather is humid with average temperature from 20 to 25 Celsius degree. This time of the year is also Tet holiday in Vietnam, therefore, visiting Hanoi in spring is the best time for travellers to witness traditional activities on Lunar New Year, such as making chung cake, visiting pagoda… You can also admire the beauty of nature as plants grow and flowers blossom in this weather.
Summer-the hottest season in a year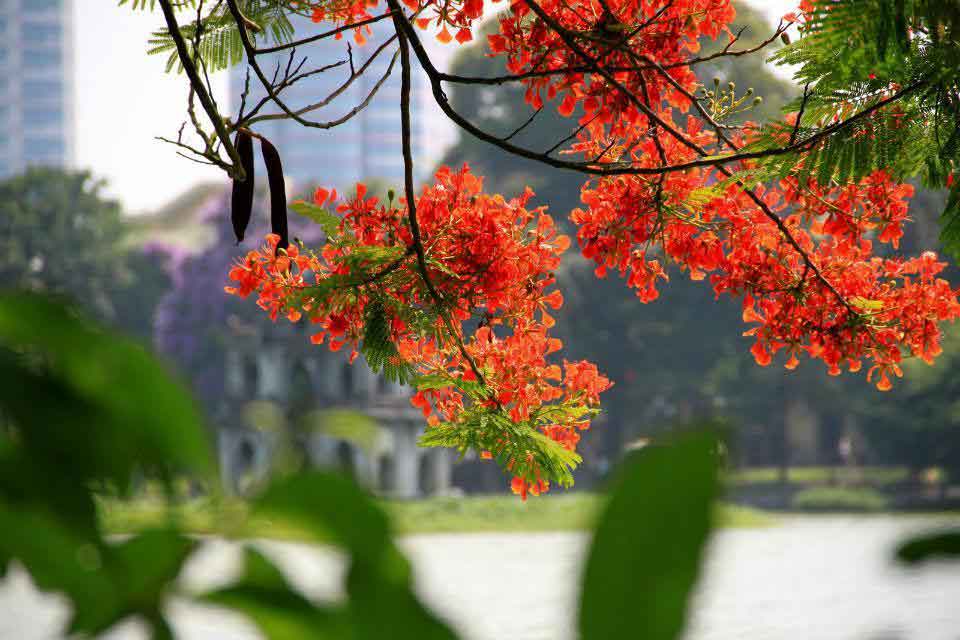 Summer is from May to July, the weather is extremely hot and humid. Sometimes Hanoi has high rainfall in summer. The average temperature ranges from 32 to 40 Celsius degree. The hottest month is July when sometimes the temperature can reach 45 degree outside. July is also the time when a lot of typhoons and storms come to Vietnam. This time of the year is not perfect to visit Hanoi, however, you can enjoy the nightlife in Hanoi as people tend to stay out late in the summer.
Fall-the best time of the year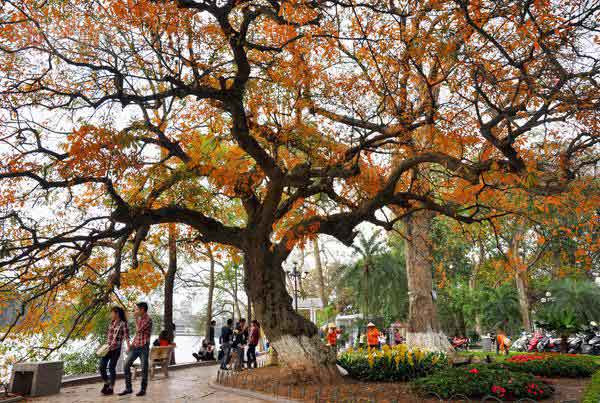 It is said that Hanoi is the most beautiful in fall. Fall is from August to October, the weather is cool and mild with average temperature from 22 to 28 Celsius degree. October is the best month of the year to visit Hanoi as the weather is perfect and air pollution goes down. Also, if you come to visit Hanoi this time of the year, you can see the changes of tree leaves from green to yellow, that is really amazing about our nature.
Winter-time to enjoy more street foods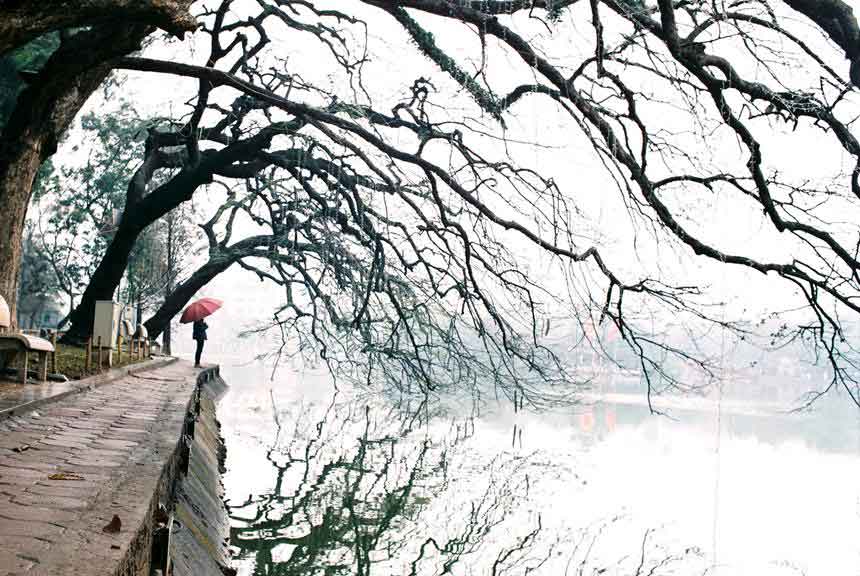 Winter is from November to January, it is usually cold with the temperature from 12 to 17 Celsius degree, sometimes it drops below 10 degree. Winter in Hanoi is not as hard as winter in other Asian countries like Korea or Japan, however, you still need to wear heavy jacket when you go out as it is chilly outside. Hanoi is famous for the diversity of street food, and if you visit Hanoi in winter, you can enjoy many more delicious ones.
The best time to visit Hanoi
In terms of the temperature, you should visit Hanoi from October to November, and from March to April. It is cool and dry so you can explore more of Hanoi, along with visiting tourist attractions. However, if you still want to visit Hanoi during any other time of the year, make sure to follow the weather forecast to enjoy your holiday better. In general, Hanoi weather is still quite pleasant, every season has its own beauty and excitement for people with wanderlust to explore.