Not only is the famous tourist destination of Vietnam, but Ha Long Bay is also an international scenic spot. It is recognized by UNESCO many times as a natural heritage of the world. It can be said that Ha Long Bay is a beautiful gift that the creator has favored Vietnam. Visitors who have been to Ha Long Bay cannot forget the scenery of thousands of islands and magnificent caves that they could hardly see anywhere else. Join me in looking at a variety of great places to visit here.
Bai Tu Long Bay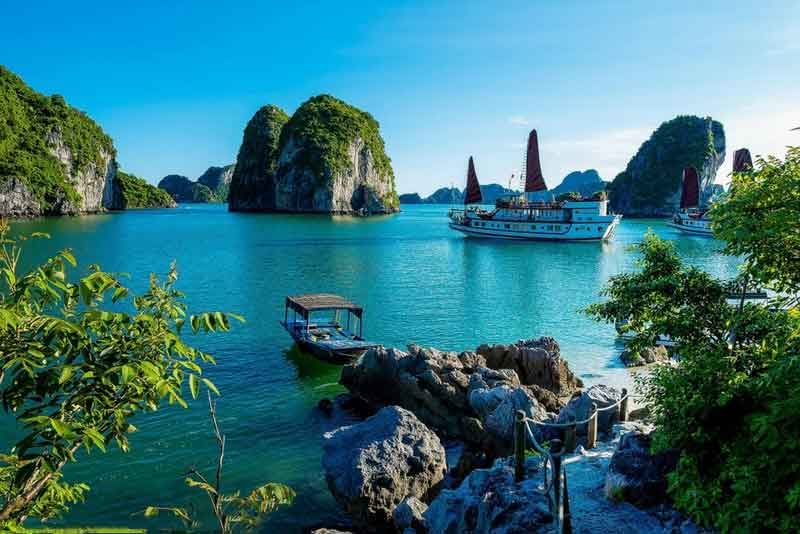 According to research, Bai Tu Long Bay has hundreds of limestone and sandstone mountain islands with many popular sceneries such as Bai Tho Mountain, Thien Canh Son Cave, Tam Cung Cave, and Dong Me Cung Cave. The island system has hundreds of kilometers of coastline, creating a spectacular landscape. They are also a romantic space for dates. With that location, Bai Tu Long Bay has many beautiful beaches like Co To Sea. All of the above beaches keep the pristine appearance and natural features of nature.
Titop island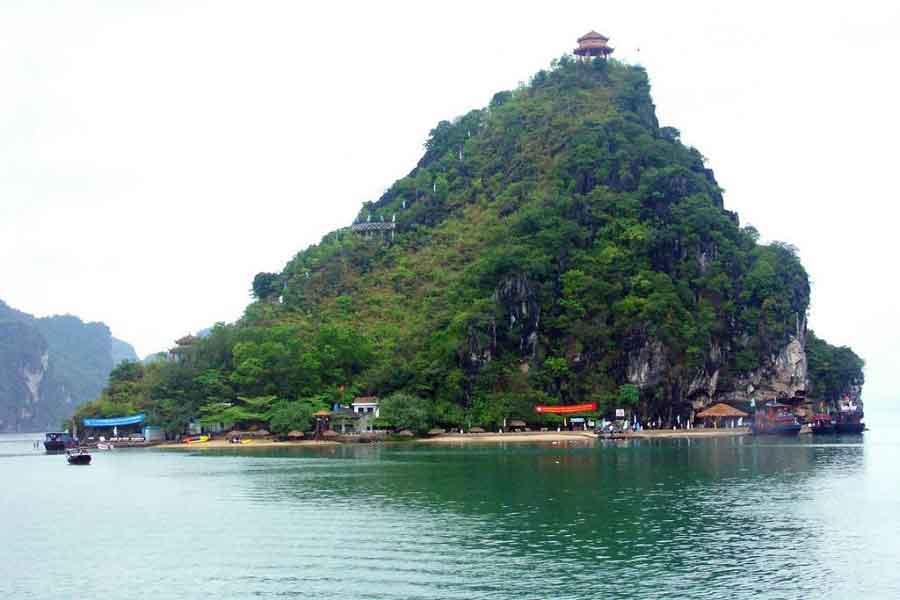 Titop Island mainly attracts tourists thanks to its crescent-shaped sandy beach. The sand here four seasons was washed clean by the tide. At the end of the 19th century, the island was named Cat Nang. On November 22, 1962, President Ho Chi Minh and Soviet astronaut Ti Top had a visit to this island. To mark the anniversary of that trip, Ho Chi Minh named the island Titop Island. I believe the pure white sand here will make you satisfied.
Sung Sot Cave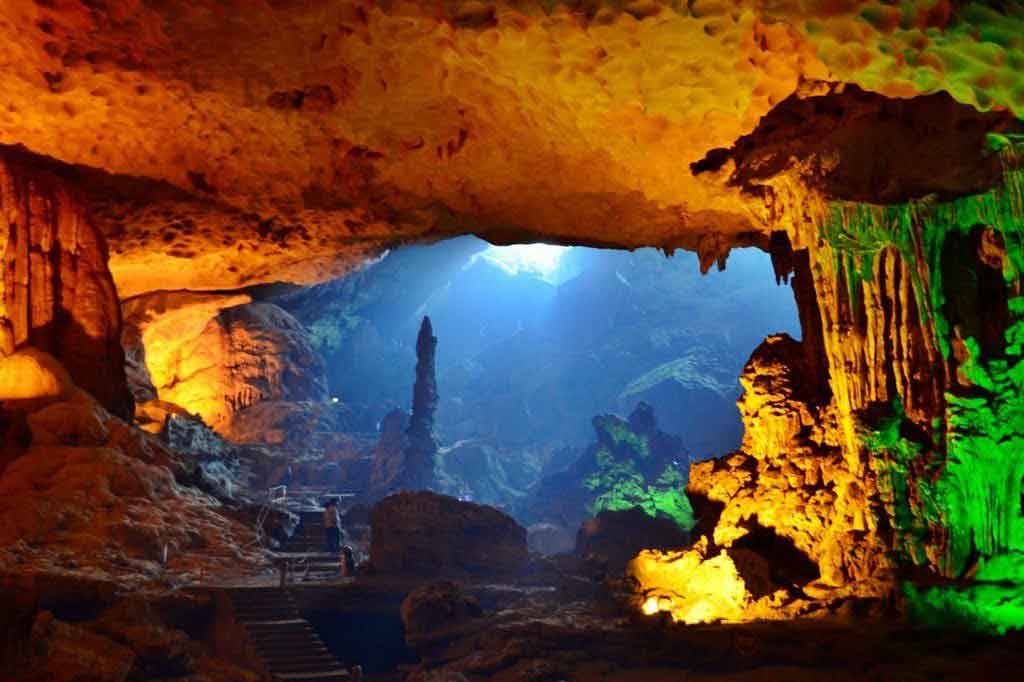 Sung Sot Cave is located in the central area of Ha Long Bay. It is located on the island of Bo Hon and also the largest and most beautiful cave in Ha Long Bay. Coming there, you will be impressed by the many rocky islands with unique shapes that are unique and fabulous. The road to the Sung Sot cave is submerged under forest foliage with the stone steps overlap. Visitors can experience as a mountain climber and eager to prepare for beautiful sightseeing.
Kissing Rocks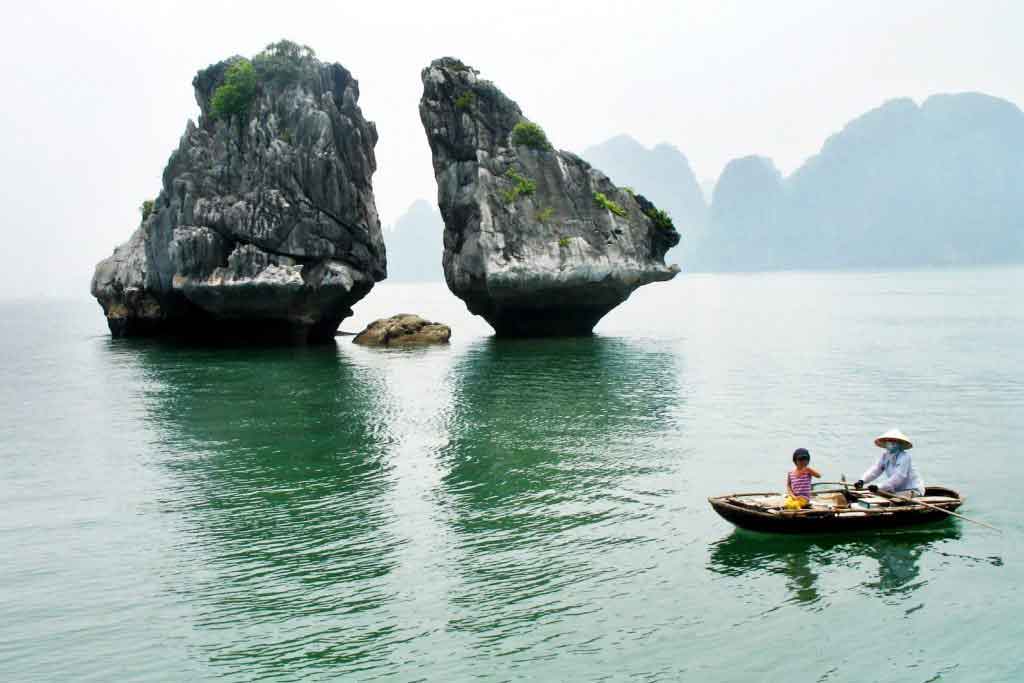 Kissing Rocks is a symbol of Ha Long tourism. In the midst of a vast sea of water, two rocks jutting out in the shape of a rooster and a hen make many tourists excited. At dawn, when the red glow of the kissing rocks, it is an incredibly romantic moment. That is also an ideal time for photographers to capture their masterpieces. The image of these two rocks is attached to the fidelity in love. You will never forget the majestic scenery there.
Conclusion
In addition to the distinguished names above, Ha Long Bay has many other prominent landmarks waiting for you to discover. I hope this article has brought some exciting information for you. If you have any ideas, let me know by commenting in the box below. Have a nice trip.