It comes to Hanoi – the capital of Vietnam, Hanoi Old Quarter is a must to visit. It is the heart of Hanoi city. Hanoi Old Quarter is the best place for tourists to explore & learn about Hanoi & Vietnam culture in general. Let us discover Hanoi Old Quarter through our below post.
Hanoi Old Quarter – about history & culture
Before the 11th century, Hoa Lu – Ninh Binh was chosen as the capital. But King Ly Thai To decided to move the capital to Hanoi. Then craftmen from the neighbor areas began to operate their business on streets. Each street belongs to a craft guide. And their names are related to the name of product that the guide was specialized in. For example, Hang Bac street or Silver wares street) is where silver products were sold. If you would like to buy products made of bamboo, where to go is Hang Tre street. But now many of craft guides are gone. However some streets still keep their such name.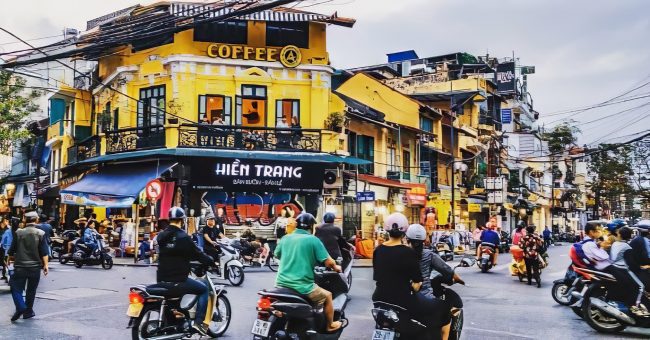 Architecture of this area has been changed so much. Vietnamese & Chinese architecture style were fade. Now what you see is the fusion blends between East & West because French architecture affected on Hanoi Old Quarter in a long time.
What to do in Hanoi Old quarter?
Hanoi offers tourist many options to enjoy & explore life & culture. To discover Hanoi Old Quarter, the best way is walking on small streets or taking a cyclo tour. Stop at stores, choose souvenir or something to eat: tailor-made clothing or silk products on Hang Gai street, become a part of colorful Hang Ma street, especially on Mid-autumn festival, buy sweetened & spiced dried fruit on Hang Duong or have a cup of coffee, have some beer with friends on Ta Hien street.
Then you walk around Hoan Kiem lake & feel a fresh breath. When you walk around Hoan Kiem lake, don't forget to stop at Ngoc Son temple. This is the best place for you to learn about worshipping culture in Vietnam. You will be impressed because of the red bridge named The Huc. However, please pay attention to your cloth when you visit here. No miniskirts & shorts when you visit the temple.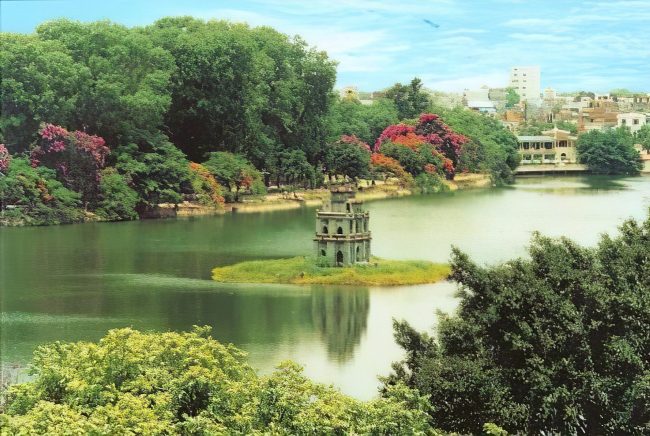 If you like shopping, Dong Xuan market – the oldest traditional local market in Hanoi is the ideal place for you. There is nothing this market doesn't have. But you need to bargain & buy in cheap price. If bargaining is a challenge & you can just go around, see what storekeepers are selling & enjoy the bustling market in your own way.
You have another choice to buy souvenir or anything else in a reasonable price when you are in Hanoi. Night market in Hanoi Old Quarter opens at night of every Friday, Saturday & Sunday. A variety of items are sold here: from small key chains to souvenir such as hand fans, crafts, silk products, bracelet, or essential travelling items. And night market is also a heaven of food. You should try & feel the difference of Vietnam cuisine.
There are still many things to do & visit in Hanoi Old quarter. To experience these, don't hesitate to make your travelling plan to Hanoi right now. You will be welcomed by locals with friendly smile.