Vietnam national day is Independence day. It is one of the most important holidays in Vietnam. Let's find out more about this day in the article.
The meaning of Vietnam Independence day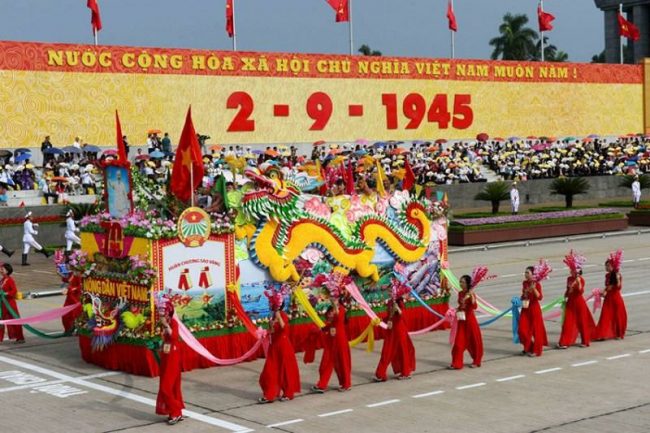 Not only in Vietnam but also in many other countries, Independence Day is the mark of the birth of a country. Vietnam Independence Day has historical, political and cultural meaning to both the Vietnamese government and millions of citizens.
On September 2nd1945, thousands of Vietnamese citizens gathered at the Ba Dinh square to witness the historical moment of Vietnam. It was the moment that millions of Vietnam people were waiting for and fighting for. Ho Chi Minh announced the Proclamation of Independence of the Democratic Republic of Vietnam. This proclamation was written by Ho Chi Minh – the first President of Vietnam. It announced the birth of the Democratic Republic of Vietnam and stated that Vietnam was independent of France after hundred of years under France's colonization.
What do Vietnamese people often do in this day?
If you go on a trip to Vietnam in this Independence Day, you can experience the bustling atmosphere here. Before this national day about one or 2 weeks, all families hang a national flag in front of their house. The national flags and banners which aim at celebrating the national day are also in the two sides of a street.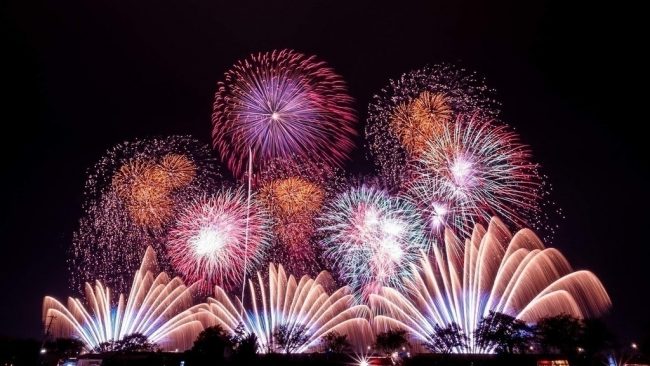 In September 2nd every year, every person has a day off. Children do not go to school. Workers do not go to work. So the street is crowded. People are celebrating this meaningful event. You can take part in many activities across the country or you can visit Ho Chi Minh Mausoleum as what Vietnamese people often do on this national day. Vietnamese people also set off on a march in the streets to express their pride and their love for the country. Moreover, if you are in Hanoi Capital, Ho Chi Minh or Da Nang city, there are stunning firework shows at night so you can go and enjoy them.
Many people, especially the young or some families, often go on a trip on a national day. Depending on the calendar of each year, sometimes the days off for the Independence Day can be up to 4 days (in 2014), but sometimes Vietnamese people only have one day off because it falls on Tuesday or Wednesday (in 2013 and in 2015).
Vietnamese people sometimes take the days off to visit their friends or relatives. Many people, on the other hand, spend this time visiting historical destinations in Vietnam. Because Vietnam was heavily affected by wars, there are many prisons and historical places across the country. You can go to Con Dao Prison Complex, Hoa Lo Prison, Cu Chi Tunnels, War Remnants Museum, Vinh Moc Tunnels,…All these historical destinations have their own story associated with Vietnam history. They will help you know what does independence really mean to a country.
Vietnam national day is a historical event which is very meaningful to Vietnamese people. It marks the birth and the independence of the Democratic Republic of Vietnam.