Hanoi is one of the most interesting and unique cities in the world. As a result, there are loads of things to do in Hanoi and this article will take you through everything.
Tourist Attractions
There are plenty of historical tourist attractions in Hanoi that you should visit when you come here.
Ho Chi Minh Mausoleum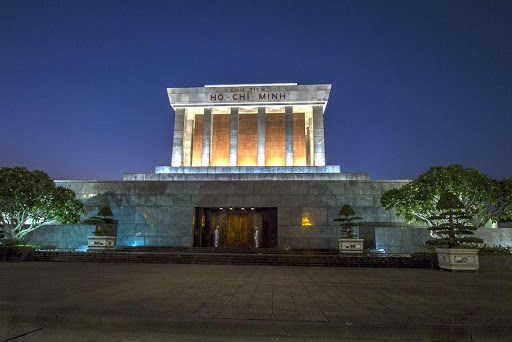 Whilst Saigon might have gotten the revered Uncle Ho's name, it's Hanoi who have the man himself. He is interred in an impressive structure that was inspired by Lenin's mausoleum in Moscow. The building is surrounded by an impressive garden and right next door is the Presidential Palace and Gardens, where you may see the simple and rustic house where Ho Chi Minh worked, despite the beautiful French colonial Palace right next door.
Hoan Kiem Lake and the Old Quarter
A mind boggling maze of narrow streets and alleys, full of shops, bars, cafes and amazing places to eat, as well as the thousands of motorbikes zooming past, the Old Quarter is quite simply, the must visit destination in Hanoi.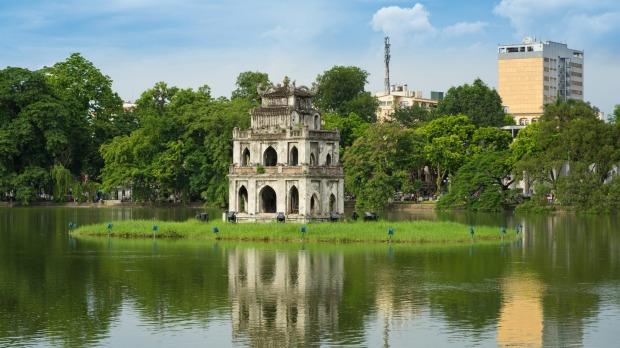 Bordering it to the south, is the beautiful Hoan Kiem Lake, the beating heart of Hanoi. In the centre, you can see Turtle Tower, which is the city's symbol and can be seen everywhere. On weekends, the roads around the lake are closed to traffic, which makes for an incredible chance to walk around and see the locals enjoying their weekend. There is also a night market in the Old Quarter on Hang Dao, where there are many bargains to be had!
Food and drink
Whilst the tourist attractions are great, what really sets Hanoi apart is food and drink culture. Put simply, Hanoi is one of the great food destinations on the planet. There are an insane amount of unique and incredibly delicious food to eat anywhere in the city.
Delicious dishes you must try
The first dish anybody visiting Hanoi should try, is the humble, and world famous pho. Vietnamese chicken (pho ga) or beef (pho bo) noodle soup was invented right here in Hanoi, and can be had on almost any street within the city.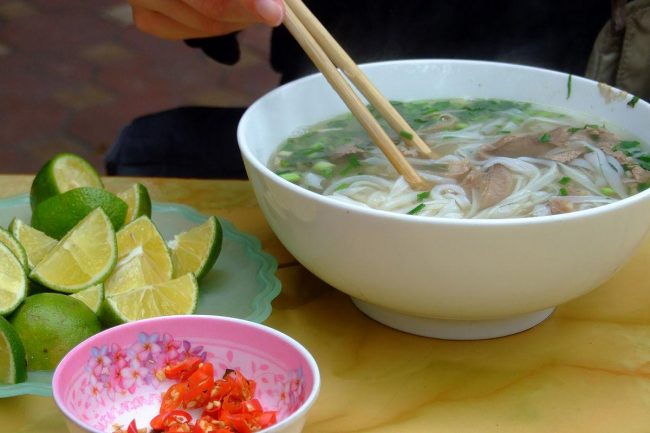 Another incredible dish that Hanoi offers is bun cha. Normally eaten for lunch, bun cha is a simple dish of grilled pork, served in a broth, with herbs and cold vermicelli noodles. Whilst it is popular all over Vietnam, Hanoi's bun cha is the original and the best.
Bia hoi says a lot about Vietnamese culture
The last stop on any Hanoi food tour, should be a bia hoi. Bia hoi is fresh draught beer by the glass, and usually in a small place where you will sit with the locals on a small plastic stool. It normally costs between 7,000 and 12,000 VND per glass and is some of the cheapest beer found anywhere in the world. However, cheap doesn't mean terrible. Bia hoi is refreshing, has very few preservatives, and tastes delicious.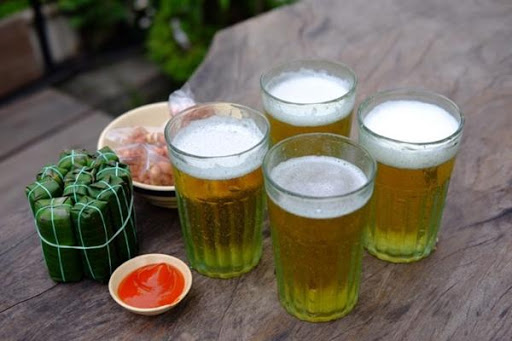 The best thing is that Vietnamese always eat food with their drinks, and the snacks they eat may change your view about pub food forever. Local favourites include nem chua (cold, raw fermented pork sausages, served in a banana leaf with hot sauce) and bo sot vang (Vietnamese beef and red wine stew, served with fresh baguettes for dipping into the stew). It is also the best way to mix with the incredibly friendly locals, who never miss a chance to welcome foreigners to their city and to share their knowledge and love of Vietnamese culture.
There are so many more things to do in Hanoi, but this is a city that is best explored for yourself. Everybody discovers Hanoi's treasures in their own different way, so what are you waiting for?