Binh Tay is one of the biggest markets in Ho Chi Minh City, Vietnam. If you are about to travel to this beautiful and bustling city, you should spend some time visiting this market.
The general information you should know
Binh Tay market is also called Cho Lon Moi. It is in 57 Thap Muoi, District 6, Ho Chi Minh city. There are two sections of the market: the main indoor market and the outdoor wet market. The indoor market opens from 6 am to 7 pm whereas the outdoor market just opens only in the morning, from 5 am to 9 am. The total area of Binh Tay market is about 25,000 square metres. There are 12 gates, including the main gates and the side ones, which are on 4 streets Thap Muoi, Le Tan Ke, Phan Van Khoe and Tran Binh.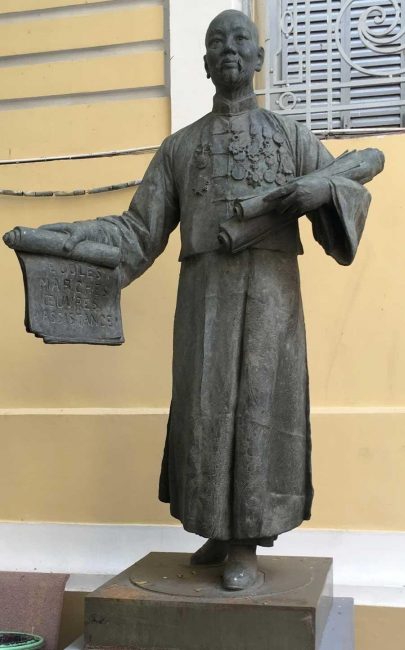 The founder of Binh Tay market is not a Vietnamese. In fact, he was a Chinese businessman named Quach Dam. He left his country and moved to Saigon (Ho Chi Minh city) in the mid-1880s. The tough years of seeking a fortune abroad contributed greatly to his wisdom and experience.
In the 1990s, Quach Dam became one of the richest merchants in Saigon. He decided to buy a piece of land of Thap Muoi street, District 6 to build "The New Market" when "The Old Cho Lon Market" was no longer be used. The construction was from February 1926 to 1930. Soon, the Binh Tay market has become an important part of Saigon citizens' daily life.
Things to do in Binh Tay market
Binh Tay Market, in general, is quite similar to Ben Thanh market. It offers a huge amount of products, from foods, clothes, fruits, vegetables,… to cosmetics and fabrics. However, products in Binh Tay market are often sold at better prices than that in Ben Thanh market. And since Binh Tay market caters to local citizens, not many tourists know and visit it. However, it is worth to spend your time visiting Binh Tay market. You are able to find nearly everything you need.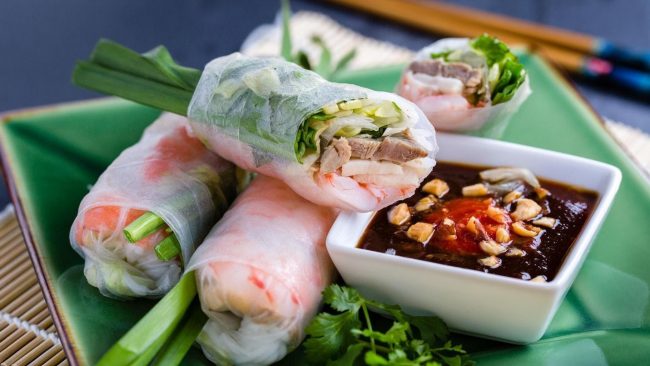 And similar to most markets across Vietnam, there are many foods served in small vendors in Binh Tay market. You can try some Vietnamese traditional foods like pho noodles, spring rolls, broken rice, Bun Bo Bue, sweet soup, vermicelli noodles, Vietnamese pancake,…You should eat something first before exploring Binh Tay market. However, do not eat too much or you will be unable to eat other delicious foods.
If you want to buy some Vietnamese foods as a gift for your relatives or friends, dried fruits are what we highly recommended. There are many types of dried fruits and sugared dry apricot in small vendors. You can ask to test them before buying and the sellers are willing to let you try it out.
And since you come to Binh Tay market, you can visit the alter of Quach Dam who provided finance to build this bustling market.
If you are interested in Vietnam market, you really should spend your time visiting Binh Tay market. Not only can you find many products at a reasonable price but you also can enjoy Vietnamese tasty foods.